Customer Spotlight: Rising Leaf Farms (Grow Sisters Media)
About Rising Leaf FarmsRising Leaf Farms is nestled in the foothills of the Cascade Mou...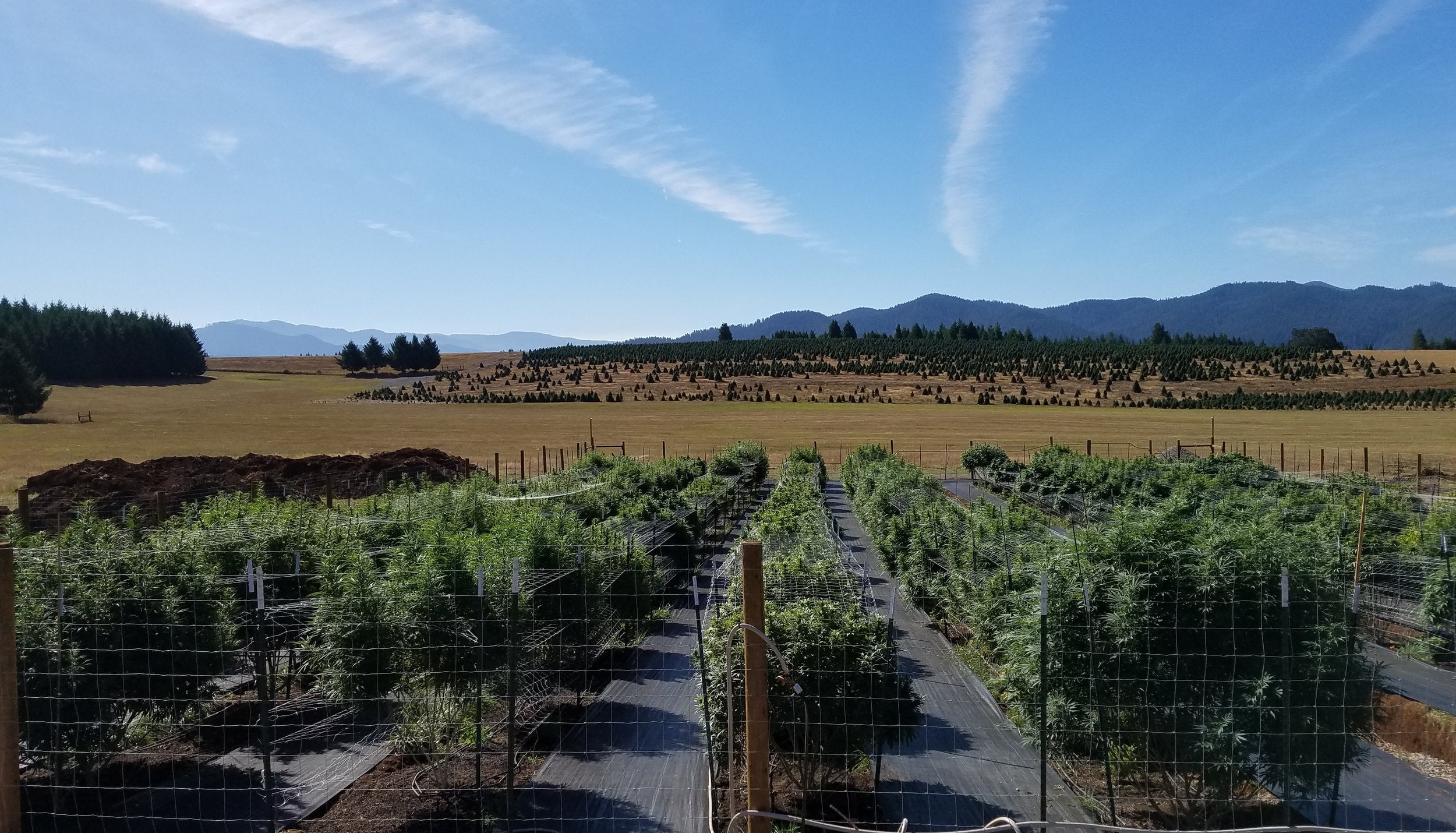 About Rising Leaf Farms
Rising Leaf Farms is nestled in the foothills of the Cascade Mountains in Oregon at an elevation of 2,200 feet. Rising Leaf Farms believes the best cannabis is made with sunlight, fresh air, pristine water, organic teas, and without the use of man-made chemicals. The number one goal at Rising Leaf Farms is to produce the highest-quality, cleanest cannabis on the market. In the tradition of Oregon's craft brewing industry, Oregon is becoming known for boutique-quality cannabis. That is the level Rising Leaf Farms constantly strives for.
Rising Leaf Farms was started as a small idea in a big factory. Jason and Stephanie, formerly of Intel, were the initial brainchildren of the company. The idea started in an Intel Fab at none-other than lithography tool number 420. They started comparing their cannabis knowledge and before you know it they were talking about starting a business. Fortunately for them, they have amazing partners that were at first a little reluctant to the idea of a cannabis farm but also supported their aspiration. It wasn't long before the two couples were in business together.
Watch the video below to learn more about Rising Leaf Farms! This video is brought to you by Grow Sisters Media.
About Grow Sisters Media‍
The birth of Grow Sisters Media in 2017 was fueled by the longing to educate others about cannabis growing and the Humboldt lifestyle behind the Redwood Curtain. Since then, the Grow Sisters have "grown" to represent an association of women coming together to support female empowerment in all forms. Embracing the many emerging aspects of this medicinal and recreational plant, the Grow Sisters are helping bloom a larger sisterhood that grows beyond cannabis farming and provides a richer and more robust foundation for true female empowerment, in both plant and person and both online and in product or service!
Video Transcript
Jennifer: Hi, we're Jennifer and Jason with Rising Leaf Farms. Welcome to our farm!
Jennifer: Raspberry Parfait is a plant that we pheno-hunted on our farm last year. It's a Shishkaberry pollinated by Truffula Tree, a Humboldt strain, and we just really loved it. It's got a really beautiful fruity scent but it's kind of more like a Sweet Tart scent. It's very reminiscent of raspberries. Then it finishes a little sweeter, with almost a diesel-y finish on it. It's a great Indica hybrid. It's my favorite nighttime flower. It's my go-to for bedtime. I really love it!
Jason: Hi, we're Jason and Jennifer with Rising Leaf Farms. We're co-owners of Rising Leaf Farms and we're the farmers here. I worked at Intel for almost 16 years and was inside. I don't want to do that anymore. We believe in planting our plants in the ground and we give them the best soil possible with the least amount of inputs to get the right plant. If you use good genetics, like Humboldt Seed Company genetics, you're going to get what you need every time. Those plants do what they're supposed to do. I'm excited about this year!
Jennifer: One thing that's really important to us at Rising Leaf Farms is using sustainable packaging and trying to minimize waste wherever possible. We like to package our Sol Rolls, which are our pre-rolls, in these Sana Packaging tubes. They're made from 100% plant-based hemp plastic. We've two beautiful 0.7 gram pre-rolls in every tube made from premium cannabis - only flower, no trim, no seeds, no stems, nothing... Just pure goodness right there!