Infinite Infusions: Family Owned & Sustainably Grown in Pueblo, Colorado
Meet Infinite Infusions! Infinite Infusions is family owned and operated by the Embree ...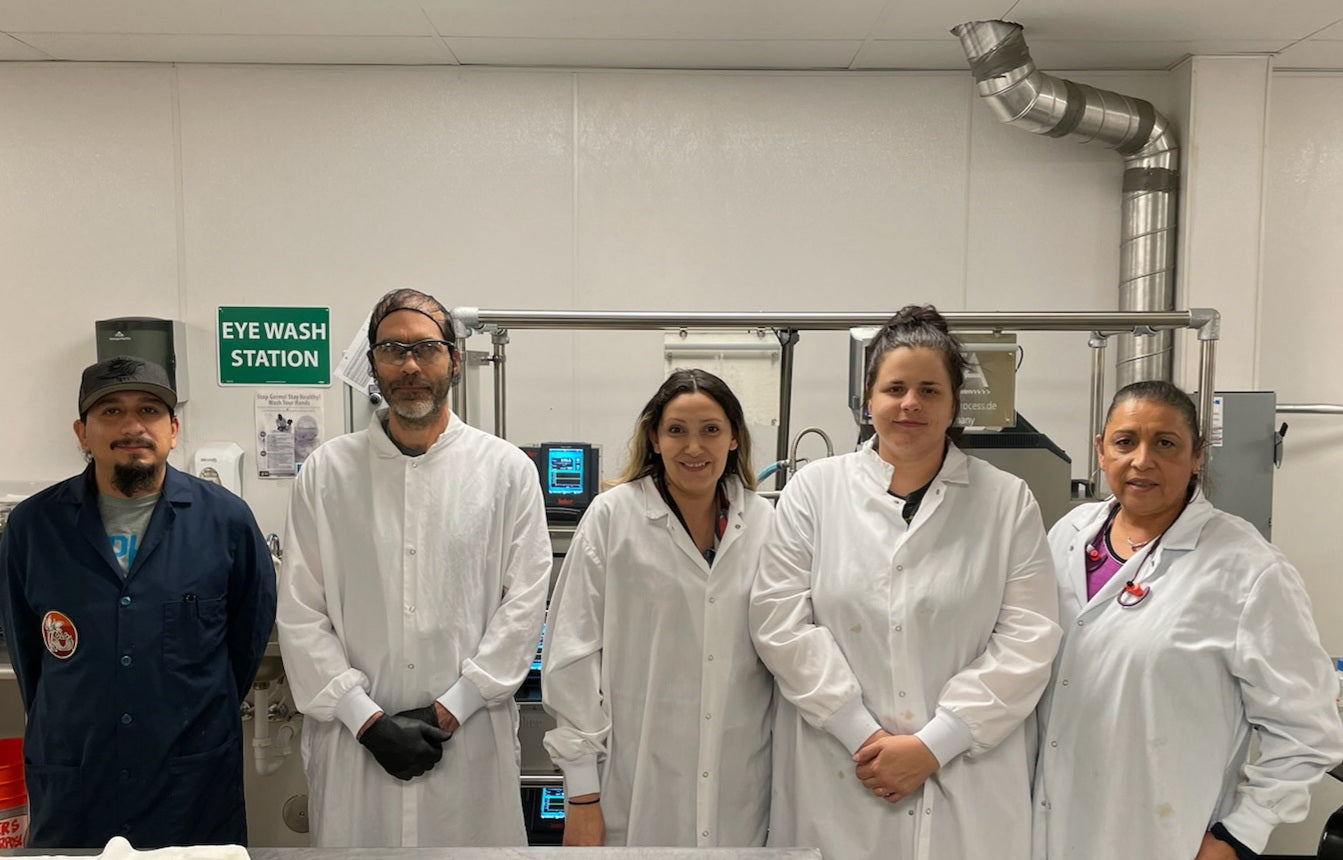 Meet Infinite Infusions! 
Infinite Infusions is family owned and operated by the Embree family in Pueblo, Colorado, a community that takes great pride in its agricultural tradition. 
Along with their sister company, Ascend Cannabis Co, Infinite Infusions is a vertically integrated cannabis operation that cultivates regenerative cannabis and produces some of Colorado's most sought after cannabis concentrates. 
Infinite Infusions has been working with Sana Packaging since 2019 (our early days!) and have use over 1.29 tons (2,574 lbs) of our plant-based hemp plastic and have helped remove over 1.73 tons (3,456 lbs) of plastic waste from our oceans using our ocean-bound and reclaimed ocean plastic. 
We are proud to call them a partner and we were lucky enough to sit down with Michael Gagnon, Purchasing Manager at Infinite Infusions and Ascend Cannabis Co, to learn more about their business. 
Our Interview with Infinite Infusions
Tell us a little bit about Infinite Infusions
Infinite Infusions is family owned and operated out of Pueblo, Colorado. The family is Scott, Scotty, and Steven Embree. We source our flower and trim exclusively from our 99% veganically grown farm. Infinite Infusions looks to provide high quality concentrates at an affordable price.
How did you become involved in the cannabis industry?
I was drawn to working with a family business whose mission is to help people treat their afflictions with safe products.
Infinite Infusions was an early adopter of Sana Packaging, what inspired you to make the leap to sustainable packaging and to take a chance on a startup like ours?
Sana Packaging shares our values on producing earth friendly products with sustainable inputs. Our cannabis is extracted from our no-till, greenhouse-grown craft cannabis.
Different extraction methods can bring out different flavors and effects, but each concentrate can be enjoyed knowing that the highest standards are upheld to preserve the integrity of the cannabis it is derived from.
Infinite Infusions is known for its cannabis concentrates, what extraction methods do you use? Can you tell us about your extraction processes?
We use BHO for our extraction process. Scotty Embree has developed a low and slow technique that allows us to preserve terpene profiles while making sure the residuals are well below state regulations and usually non-detectable.
What is your most popular product (or strain) and why?
Our cartridges have become one of our most popular products because of our extraction techniques. Our goal is to preserve the flavors and effects of strain-specific terpenes for their medicinal purposes. 
This is our live resin concentrate delivered in a C-cell cartridge. A ceramic, wickless cartridge with zero additives or cutting agents provides an easy-to-use live resin product that is flavorful, reliable, and convenient.
You source your cannabis plants from Ascend Cannabis Co, your sister company, can you elaborate on this partnership?
We're vertically integrated and are able to maintain the highest standards from the growing to the production into concentrate and to the customer service provided by our retail partners in Colorado.
Ascend Cannabis Co is known for its regenerative cultivation practices, including living soil and no-till cultivation, can you explain these practices for our readers?
At Ascend Cannabis Co, 99% of our nutrients are plant or mineral based and completely free of animal products. We use a special no-till soil system that uses no bottled nutrients, constantly reuses and recycles soil, and even creates its own worm castings.
What other sustainability initiatives are you taking to be more environmentally conscious?
Our A-Grade gardening is done in a greenhouse where we use the Colorado sun to power most of what we do. That means we use 35% less coal power than an indoor grow.
Pueblo has a strong reputation for embracing Colorado's cannabis industry, what drew your team to Pueblo and do you feel supported by your local community there?
Pueblo is a perfect place to take advantage of Sunny Colorado and has a great tradition of farming. We're proud to be part of such a wonderful Colorado community!
What has been your biggest challenge as the Colorado cannabis market continues to grow and evolve?
Maintaining sustainable packaging and reducing waste with the ever increasing regulations and required verbiage for the customer.
What environmental issues are most important to you and your community or region?
Reducing waste in the production of cannabis and making gains for a sustainable future.
What are some of your favorite aspects of working in the cannabis industry?
Finding that our products at Infinite Infusions and Ascend Cannabis Co help patients and customers is why the Embree family started this company. 
Learn More About Infinite Infusions
We had a great time talking to Michael and learning more about Infinite Infusions and Ascend Cannabis Co - from their cultivation practices to their extraction methods and the strong agricultural tradition of the Pueblo community. 
We hope that our Customer Blog Series puts a spotlight on the companies who continuously do the right thing for the planet and its inhabitants. Thank you, Infinite Infusions!
Visit their website here.