Sana Packaging Customer Donation Campaign
A while back, we were brainstorming ways to say "thank you" to our longtime customers.S...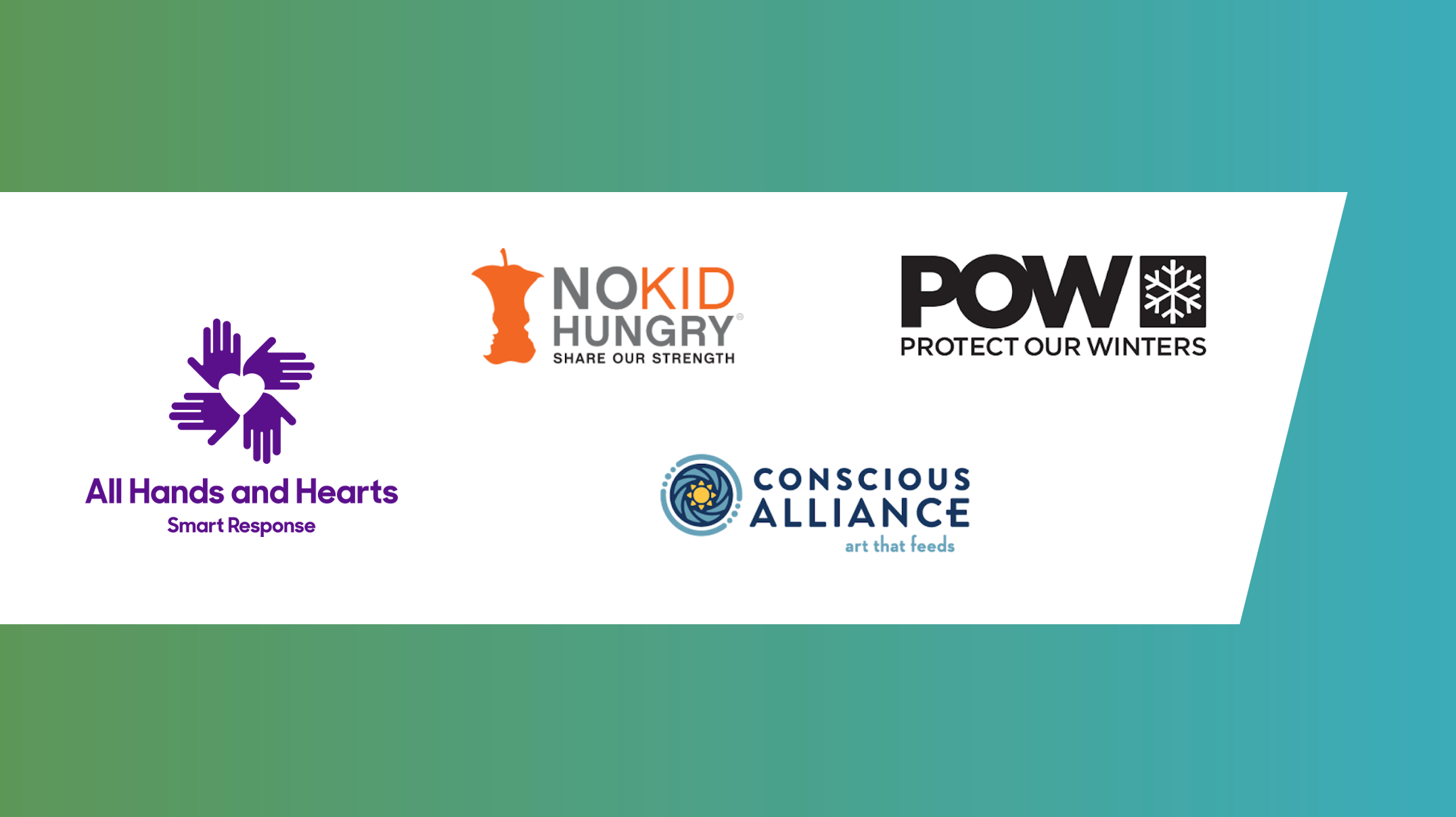 A while back, we were brainstorming ways to say "thank you" to our longtime customers.
Some brands give out swag, but we wanted to do something different. After all, part of our ethos is to reduce waste. 
Our team came up with the idea of donating $100 to a nonprofit in honor of our customers when they hit five orders. We saw this as a fun way to say thank you while giving back to communities and causes that are meaningful to us.
Everyone on our team picked an issue that's important to them and chose a nonprofit to support. By each picking a different nonprofit, we also thought we could give customers some insight into who we are outside of work.
Customers can also nominate a nonprofit of their choice if they prefer.
Sana Packaging Customer Donation Campaign
Ron Basak-Smith, Co-Founder & CEO
About: "Protect Our Winters helps passionate outdoor people protect the places and lifestyles they love from climate change. We are a community of athletes, scientists, creatives, and business leaders advancing non-partisan policies that protect our world today and for future generations."
From Ron: "As someone who enjoys the outdoors, I want to support a group that makes a positive impact on the places I love. Protect Our Winters (POW) aims to achieve carbon neutrality by 2050 by working on non-partisan policies that protect our world today and for future generations. POW believes the outdoor community can play a vital role in changing the way we impact our environments."
James Eichner, Co-Founder & CSO

About: "We are a movement of artists, musicians, food makers, and music lovers on a mission to end hunger in underserved communities nationwide."
From James: "Conscious Alliance supports communities in crisis through hunger relief and youth empowerment programs. My first real internship after college was with Conscious Alliance and it was an incredible experience. Today's youth are tomorrow's leaders and right now, 1 in 6 children in the US don't have reliable access to food."
Pete Kemper, Director of Sales

About: "At No Kid Hungry, that's our promise. If it sounds simple, that's because it is. That doesn't mean ending childhood hunger is easy. We know what works, and we've made extraordinary progress for kids and families. But the job isn't done, and won't be done until we've met that promise and every single child in America has the food they need to grow up healthy and strong."
From Pete: "With the goal to end child hunger in America, No Kid Hungry devises clever ways to feed the youth, including school breakfasts, summer meals, and after-school meals. Their nutrition education programs educate parents and their children with interactive grocery store tours, hands-on cooking classes, smartphone apps, and other resources – all free."
Shea Nolan, Supply Chain Manager
About: "All Hands and Hearts effectively and efficiently addresses the immediate and long-term needs of communities impacted by natural disasters. We communicate directly with local leaders and community members and then deploy our unique model of engaging volunteers to enable direct impact, helping to build safer, more resilient schools, homes and infrastructure."
From Shea: "All Hands & Hearts is a volunteer-run smart response organization that helps to rebuild communities that have been affected by natural disasters. As a former volunteer with All Hands & Hearts, I can personally attest to the efficiency of funds used and the importance of the work that they do."
Thanks to those that already participated in the campaign!
If you're a Sana Packaging customer that's placed 5+ orders and you haven't picked a nonprofit yet, let us know!
Thanks for joining us on our mission to make better packaging AND helping us support the communities and causes dear to our hearts!
- Team Sana