A Guide to Designing and Printing Custom Sustainable Cannabis Packaging
An emphasis on sustainability is especially vital for companies that produce packaged g...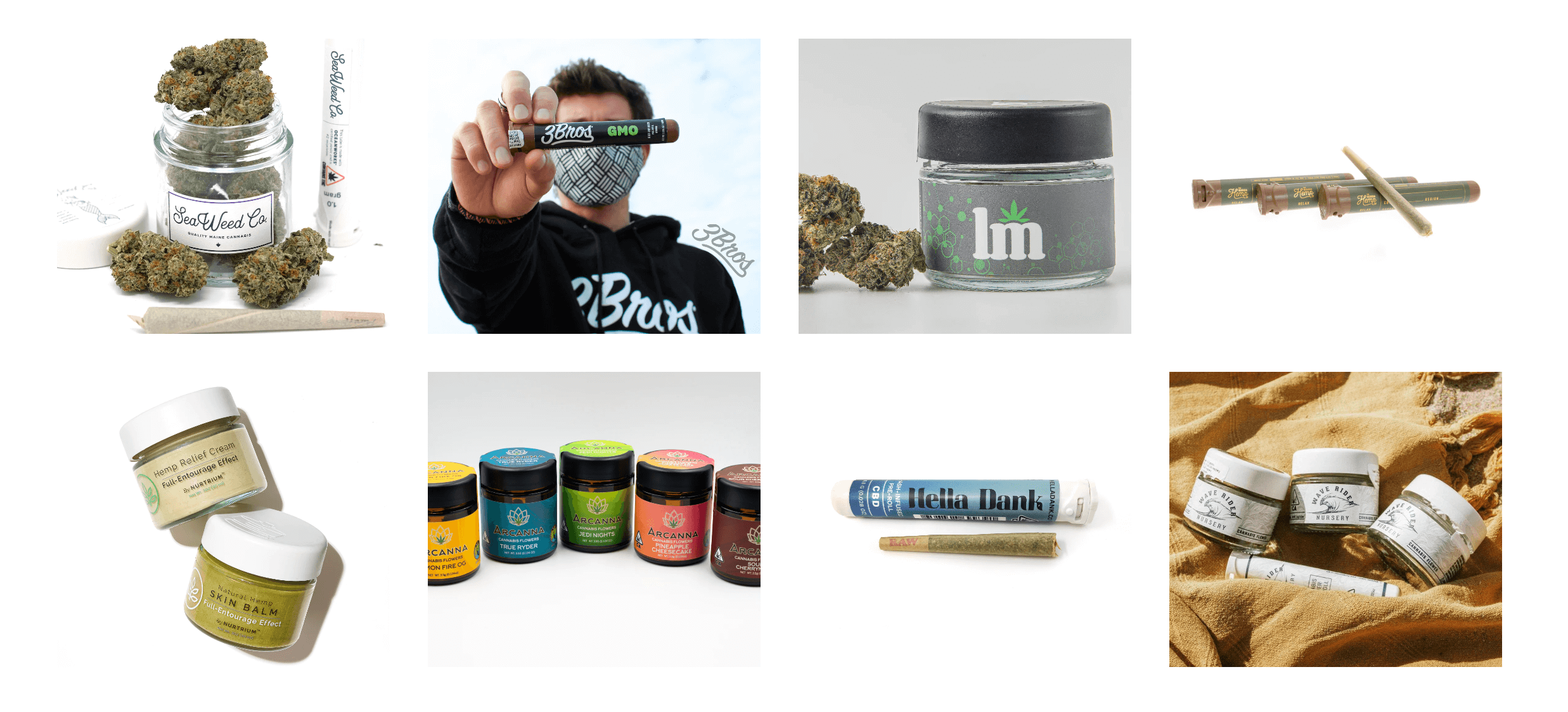 An emphasis on sustainability is especially vital for companies that produce packaged goods, like the cannabis industry. We are all responsible for minimizing our contribution to the 300 million tons of single-use plastics produced yearly.
However, emphasizing sustainability doesn't have to mean sacrificing branding or design. Read on to discover how to create custom cannabis packaging from sustainable materials with the help of a company like Sana Packaging.
What is Sustainable Cannabis Packaging?
Cannabis products must be packaged carefully, with tamper-evident seals, childproof mechanisms, and airtight packaging to ensure the safety and quality of the product. Sustainable cannabis packaging adheres to all of these standards while utilizing eco-friendly materials. Sustainable packaging materials can be as eye-catching and effective as traditional materials.
What Kinds of Sustainable Marijuana Packaging are Available?
Sustainable packaging solutions exist for every type of cannabis product, from flower to extract and even specialty edibles. Sustainable marijuana packaging options include:
1. Sustainable cannabis flower and concentrate jars made from recycled plastic or glass that come in various sizes.
2. Sustainable pre-roll tubes made from recycled plastic, reclaimed plastic, or hemp bioplastic that are great substitutes for traditional pre-roll tubes.
3. Recycled tubes and hemp paper boxes that make excellent sustainable vape cartridge packaging.
4. Sustainable cones, wraps, and papers that are typically made from hemp and do not contain harsh additives.
5. Sustainable boxes for edibles that can be made from plant-based bioplastics.
Why is Eco-Friendly Cannabis Packaging Important?
It's no secret that humans make and use a lot of plastic. Most of that plastic is single-use; items like plastic bottles, plastic bags, and plastic packages have taken over the shelves at grocery stores and dispensaries alike.
The big problem with plastic packaging comes at the end of its lifecycle, as only about 8.7% of plastic in the United States gets recycled. Unrecycled plastic ends up in landfills or as litter in the natural environments and waterways that make this planet beautiful. Over the years, more than 8 million metric tons or 5.25 trillion pieces of plastic have made their way into the ocean, creating massive problems for the ecosystem and the planet.
These problems will be challenging to fix, but change is possible. Manufacturers can make a difference using sustainable materials, such as reclaimed ocean-bound plastics and hemp bioplastics. Consumers can make a difference by choosing products that use sustainable materials and processes and responsibly disposing of the waste they do create. 
Make the Switch to Eco-Friendly Marijuana Packaging Materials
Switching to eco-friendly packaging materials is easier than it sounds, and companies like Sana Packaging can help simplify the process. Typically, designing and printing custom, sustainable cannabis packaging only takes a few steps. 
1. First, you'll pick the product you want to package and the solution that fits your needs. Are you selling prerolls or flower? Do you need cones for your prerolls or lids for your flower jars? Sana offers packaging solutions for all types of cannabis products.
2. Next, you'll send over the design you have in mind for the packaging. Sana provides templates and cutting dies to ensure reliable turnaround and consistent quality.
3. Sana's in-house designers will review the artwork, create a mockup of your chosen packages, and send it back for approval.
4. We will then move on to the final stages of customization, where you can make tweaks to ensure the packages and the labels are exactly what you are hoping for.
5. Finally, Sana will manufacture and customize your packages using eco-friendly materials and processes before shipping them to you for the next steps in manufacturing and distribution. 
Choose Sustainability with Custom Cannabis Packaging
Sustainability doesn't have to be all about making sacrifices. You can still create eye-catching, effective packaging using sustainable materials and processes with the help of a company like Sana. Browse our product line and contact us today to learn how we can help your cannabis company embrace sustainability and responsibility with beautiful, custom product packaging.