A Guide to Effective Cannabis Packaging and Labeling
Cannabis brands can make costly mistakes during the packaging and labeling of products....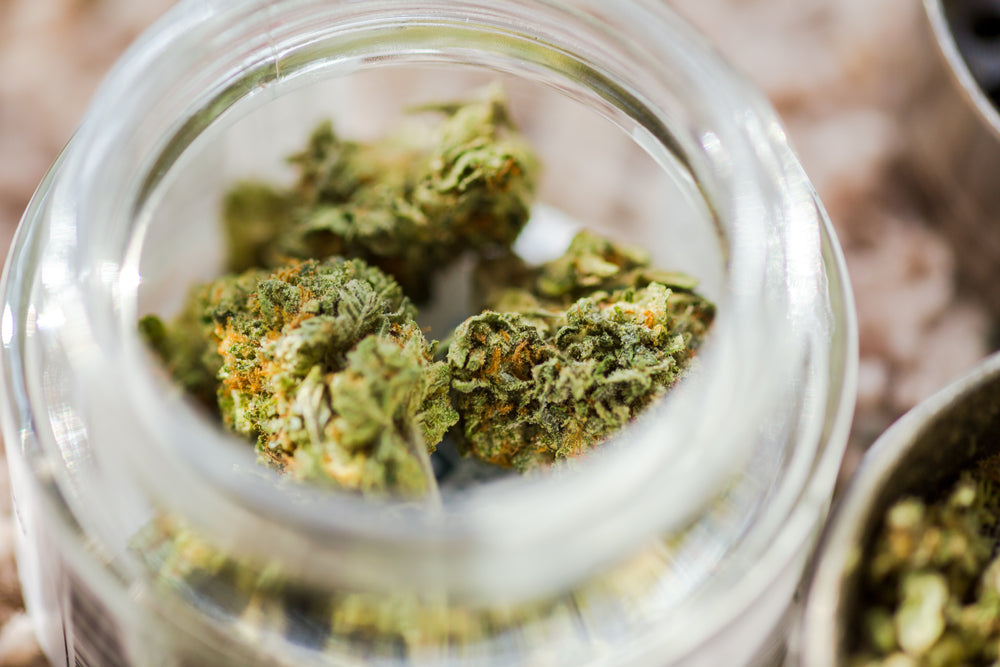 Cannabis brands can make costly mistakes during the packaging and labeling of products. These mishaps can negatively impact a brand's reputation and bottom line. Multi-state operator Curaleaf recently issued a recall after mislabeling CBD-only products that incorrectly included THC. Customers unknowingly consumed THC, and they are now suing the company.
There is a need to package and label your cannabis products effectively. Cannabis brands committing mislabeling accidents may incur heavy fines or lose their licenses. How do you avoid costly packaging and labeling mistakes while building your brand? 
Quality, sustainable cannabis packaging and labeling promote product integrity, compliant marketing and consumer safety.
Proper Labeling of Cannabis Products Includes Regulatory Compliance Information
Cannabis labeling regulations dictate the information that must be included on labels to remain regulatorily compliant. 
Labeling regulations in most states require the following components:
- Brand logo
- Statement of identity
- Production and expiration dates
- Net content and weight
- Manufacturer information
- Ingredients
- Active ingredients
- Tracking numbers
- Consumer warnings
Cannabis regulations also direct the use of wording and fonts featured in labeling. Misusing these typography components in your labeling can lead to brands incurring hefty fines. It is essential to understand these regulations completely before designing your labels. 
We highly recommend seeking legal and compliance counsel while designing your labeling. These consultants will help you remain regulatory compliant and avoid fines that could negatively impact your brand.  
Sourcing Quality Cannabis Packaging Means Identifying Knowledgable Manufacturers 
Quality, sustainable cannabis packaging promotes product integrity, provides compelling marketing opportunities and prevents children from accessing its contents. While sourcing packaging, identify vendors who have experience developing attractive packaging for multiple cannabis form factors. You will also want to find a vendor with expertise in developing child-resistant packaging. 
How do you find a packaging vendor that will consistently deliver quality, sustainable packaging? First, you should identify a vendor that will be a reliable partner for the long term. Trust they will provide effective communication during the design and production of your packaging as you build your brand.
Knowledgable packaging vendors avoid supply chain issues that could delay the delivery of your cannabis product. It would be best if you discussed lead times with your vendor to confirm delivery of packaging will meet production timelines. Reliable vendors can easily connect with domestic sources of packaging materials if overseas supply chains become disrupted.
Your cannabis packaging vendor will have experience developing packaging for various cannabis products. They will provide an opportunity to test the effectiveness of packaging to maintain product integrity and safety. Ask your vendor to attain a packaging sample and evaluate the customer's experience while opening it. We recommend testing packaging's ability to maintain child-resistant cannabis packaging requirements while not making the experience too cumbersome for senior citizens.   
You should identify packaging manufacturers who avoid including hidden costs in contracts. They should also prevent outsourcing more than is necessary while designing and developing your cannabis packaging. Involving more contractors in packaging production will increase costs.
How to Source Sustainable Packaging from Your Vendor
Responsible cannabis packaging vendors know how to source sustainable packaging at a low cost. Eco-conscious cannabis consumers crave sustainable packaging. For these consumers, ocean-bound plastic packaging is a sustainable alternative to biodegradable or petroleum-based packaging. 
Are you searching for quality, sustainable packaging at a reasonable cost? Sana Packaging is here to help your brand. Our sustainable packaging company reliably delivers products that promote product integrity and prevents children from accessing them. Our company is developing quality, customizable packaging for cannabis brands. Click here to learn more about our services.
Contact us if you're ready to discover the real impact your packaging has on the environment and if you're prepared to build a long-term relationship with a cannabis packaging supplier you can trust. It all starts with a conversation!