The Future of the Cannabis Concentrates Industry
Over the last few years, the concentrate segment of the cannabis industry has witnessed...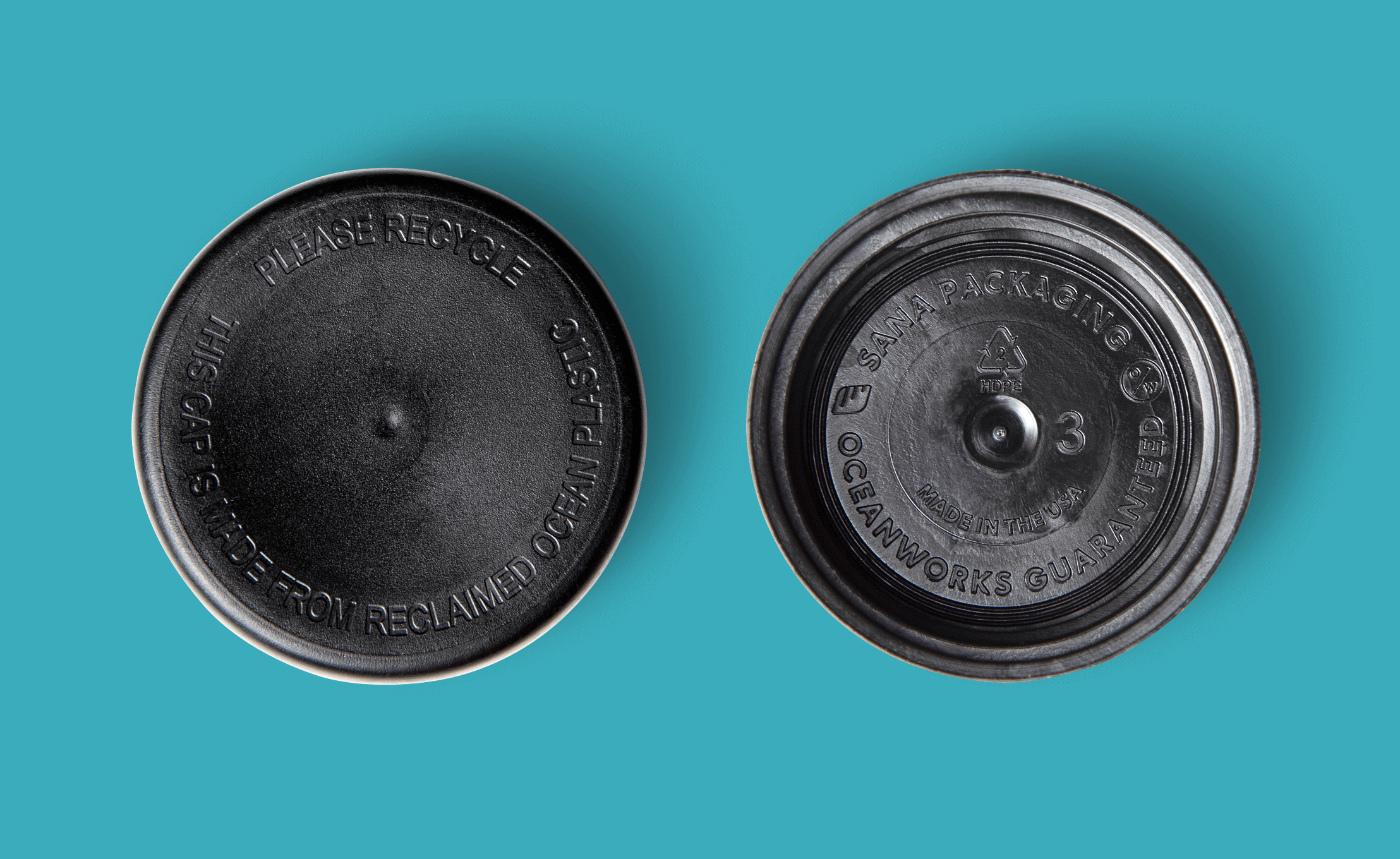 Over the last few years, the concentrate segment of the cannabis industry has witnessed exponential and sustained growth.
Several factors, including a maturing customer base, concerns about other types of products, and the wider availability of product options at program-launch have contributed to the growth of the concentrate segment, as well as provided insights for future growth. 
In support of the new Sana Ocean Concentrate Lid 38-400, the industry's first reclaimed ocean plastic concentrate lid made from 100% reclaimed ocean plastic and sized specifically for 7ml & 9ml jars, we wanted to give some special attention to concentrates.
This blog post is a follow up to our post from earlier this week in which we explored the current state of the concentrate market, including growth statistics and trends.
This week, we will focus on analyzing the trends within the cannabis concentrate market specifically and explore some of the potential implications for the future of this segment.
Concentrate Segment Market Analysis
So why has the concentrate segment specifically experienced so much growth over the last few years, and what does future growth for this segment look like?
Maturing Consumers
One of the main reasons for growth in the concentrate segment of the cannabis industry can be linked to a maturing customer base overall. Consumers have more access to product information and there is a wider variety of available products than ever before. 
As markets mature over time, consumers become more educated about different types of products and their usage preferences evolve.
Katie Bajcar, the Marketing Director at Spherex, observed that "there's definitely a correlation between how long the industry has been around and the types of products consumers are looking for." 
Nick Tennant, Founder and CTO of Precision Extraction Solutions, noted that concentrates are often a small segment of a new market when it first launches a cannabis program when he discussed how "we tend to see an 80%-20% in favor of flower in early markets...as consumers become more seasoned, you see that trend shift."
This shift can "go all the way to 65% flower versus 35% concentrates as the market evolves," according to Tennant.
Safety Concerns
The vape "crisis" in 2019 has been well documented in both national and cannabis-industry specific publications.
Most of the discussion has centered around the harmful additive Vitamin E Acetate and the impact on vape cartridge sales. The CDC issued an alarming report on the harmful effects of vaping, which in turn led to a decline in sales in the months to follow.
Beyond the declining sales of vapes, the "crisis" had another significant impact on the growth of the cannabis concentrate segment, as some consumers began moving away from vapes altogether and instead turned to other forms of concentrates.
The COVID-19 pandemic, which caused serious lung issues in many of the infected individuals, followed on the heels of the concerns being raised around the impacts of vaping on the lungs.
This further exacerbated the trend of users moving away from vapes and to other forms of cannabis concentrates.
Implications for the Future
As we noted in our last post, the future for the concentrate segment is bright. BDS Analytics and ArcView Market Research expect "growth in concentrate sales to outpace that of traditional flower sales, projecting $8.5 billion in retail sales by 2022."
So what are some of the important implications that can be taken from the growth the segment has experienced so far that are noteworthy as the industry moves into the future?
Robust Product Offerings at Launch
As new states come "online" with their new legal cannabis programs, it's important to pay attention to trends that have occurred in more mature legal cannabis markets to better position your business for success upon launch.
Newer markets that have successfully launched recently, such as Illinois and Michigan, came to the market with extensive product offerings in the concentrate category at the launch of their cannabis programs. 
They were prepared for a customer base that has been exposed to information on legal cannabis programs and the types of products that are offered in other states, and were able to offer products that matched the desires of their customers.
If future states launching legal cannabis programs follow this approach, the growth will likely continue to be massive as older markets begin to mature, driving sales of concentrates, as well as brand new customer bases gaining exposure to these types of cannabis products.
Differentiation Through Branding

Concentrate processors have also taken notice of the massive growth in sales in their segment. There has been significant innovation taking place in the concentrate segment of the industry, related to extraction techniques that have created brand new product offerings. 
While the extensive innovation has been advantageous to consumers, it has also led to increased competition among processors, and made it even more difficult to stand out amongst a crowded field. Vape cartridges, in particular, are constantly evolving as technology changes and new players enter the market.
One of the best ways to differentiate your concentrate company is through branding. We have always believed that branding can be a useful tool for not only differentiation, but also communicating your brand's values directly to the consumer.
This is going to become more important as the industry continues to grow and consolidation begins to occur. 
However, if you aim to differentiate your products and communicate your cannabis brand's commitment to sustainability through your packaging- we're here to help!
Contact us if you're ready to discover the real impact your packaging has on the environment and you're ready to build a long-term relationship with a marijuana packaging supplier you can trust. It all starts with a conversation!